Hitchhikers and Appetizers Podcast, Hitchhikers and Appetizers Season 6
HA! S6E40…
The Flatulations Of Our Guest's Dark Pustulating Heart
Grabtakulon The Pontific, poet laureate of Vogsphere stops by booth 42 to regale/torture Trellis & Horatio with the finest of Vogon poetry. Grabtakulon also takes a liking to Horatio which is as ugly as the poetry he creates.
This Episode's Guest Improviser
Fawad Siddiqui as Grabtakulon The Pontific.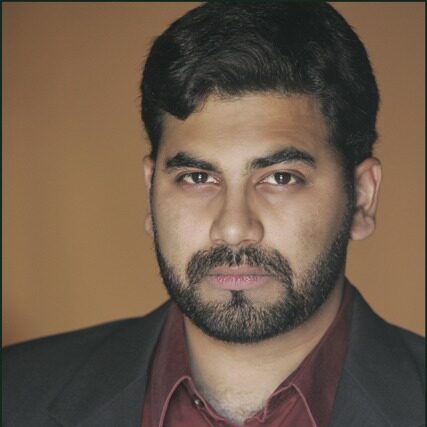 Fawad Siddiqui is an American actor, improvisational comedian, journalist and cartoonist.
Fawad discovered improvisational theater through the Laughing Gas Theater Company. Eventually, he went on to study improv at Chicago's famous ImprovOlympic and Second City Theaters. He has also studied at Orlando's SAK Comedy Lab, and at New York's PIT and Magnet Theaters.
Today, he splits his time between his native Miami, Florida, New York, Los Angeles and Pittsburgh, PA, working as an actor and in improv throughout the United States, including performances at the Gainesville Improv Festival and at the Del Close Marathon in New York. He is a regular team member with Laughing Gas Improv, Impromedy, Sick Puppies, The Front Yard Theater Collective, Wunderstudies: The Improvised Musical, The Cellar Dwellers, The Pittsburgh Improv Jam, the Steel City Improv Theater, and They Improv.
Producers: Mike Gorgone & Bran Peacock
Post-Production Coordination: Mike Gorgone & Bran Peacock
Editor: Mike Gorgone
HA! Logo: Mike Gorgone
Music: "Ben Sound Actionable" and "Ben Sound Sexy" from bensound.com
Sound effects:
Power Up 1 and TOS Communications Static 1 – from trekcore.org
Computer Heart 2 – from freesound.org
---