Hitchhikers and Appetizers Podcast, Hitchhikers and Appetizers Season 6
HA! S6E38…
Fecal Matters To Marcus Mucus
Marcus Mucus is from the planet Porto, where toilets roam free. Trellis insults Marcus and threatens him in a manner that would only offend a Portonian, unless they've consented to it, which Marcus hasn't, but Trellis doesn't care. You'll also be regaled with the quest for the mythical roll of toilet paper, but you better know the incantation when you find it.
This Episode's Guest Improviser
Andrew Knox as Marcus Mucus.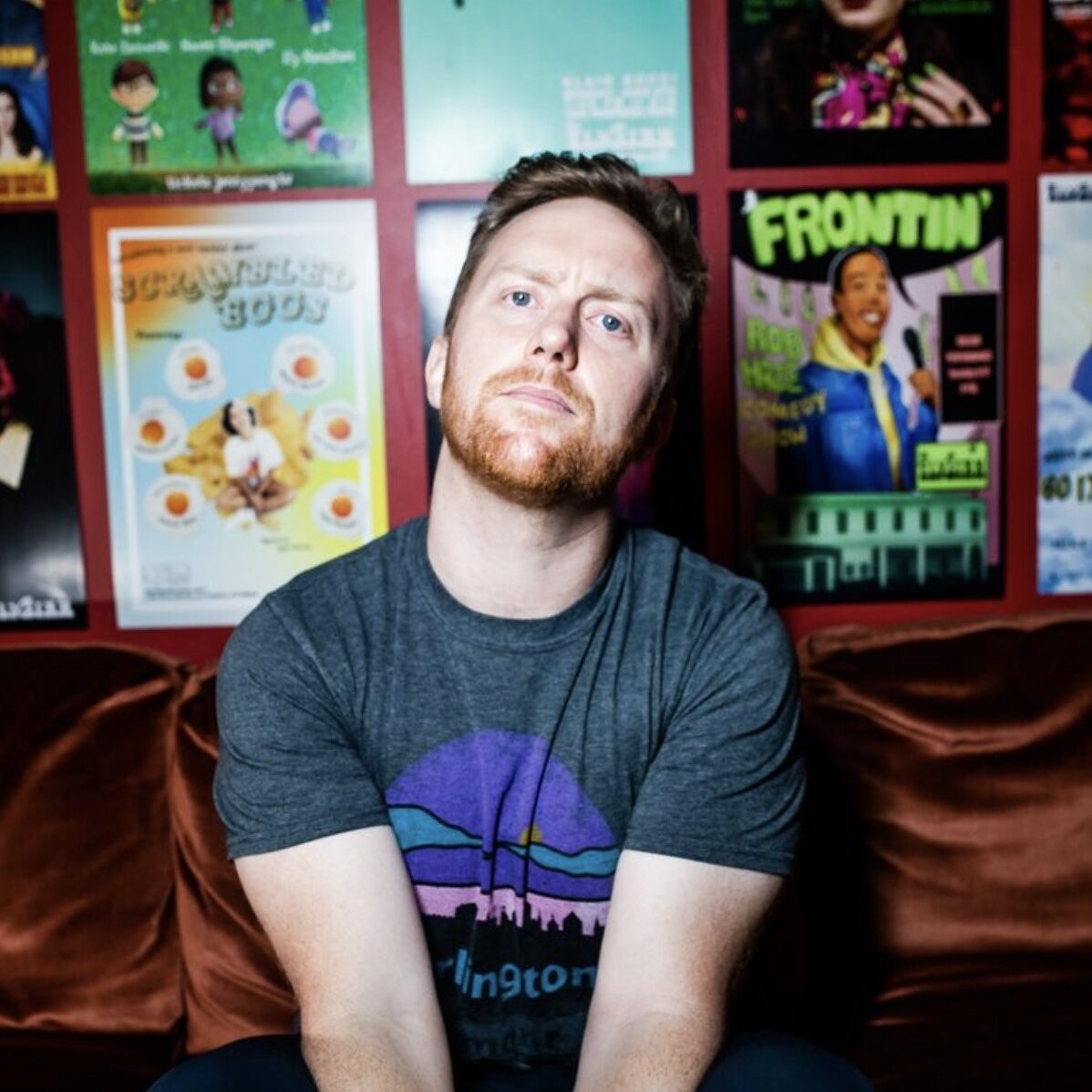 Andrew Knox is an actor, writer, and improviser who grew up in rural Vermont where the closest restaurant was a converted barn and the closest neighbor lived in a bus. He went to college to play football but, like so many linebackers, quit to do improv and acapella. Before moving to LA he wrote and performed in 4 original revues on The Second City's Mainstage and ETC Stage in Chicago. More recently Andrew was named a New Face of comedy at the 2021 Just For Laughs festival. He's also toured with The Second City's National Touring Company and the highly acclaimed Improvised Shakespeare Company. Other favorite productions include "The Second City's Almost Accurate Guide to America" at The Kennedy Center and the fully-improvised Off-Broadway musical "Blank! The Musical!" at New World Stages.
He's been seen on NBC's Chicago PD, SyFy's sketch comedy The Movie Show, Topic's The Last Show Left on Earth, and The NFL Network. Andrew is happily married with a daughter and a dogter.
Commercials include Perkins Restaurants, Potbelly Sandwich Shop, Level 257, and a 2 year campaign for Security Health Plan opposite NFL Pro Bowler Clay Matthews to name a few.
Producers: Mike Gorgone & Bran Peacock
Post-Production Coordination: Mike Gorgone & Bran Peacock
Editor: Mike Gorgone
HA! Logo: Mike Gorgone
Music: "Ben Sound Actionable" and "Ben Sound Sexy" from bensound.com
Sound effects:
Power Up 1 and TOS Communications Static 1 – from trekcore.org
Computer Heart 2 – from freesound.org
---