Hitchhikers and Appetizers Podcast, Hitchhikers and Appetizers Season 6
HA! S6E34…
Jeffrey Jefferson Sees You
Jeffrey Jefferson is a twelve-foot tall purple giraffe from the Serengeti plains of the idyllic Panjir, the only continent on a planet that's eighty percent water. And if he sees you, you should take it as a compliment.
This Episode's Guest Improviser
Brian James O'Connell Binder as Jeffrey Jefferson.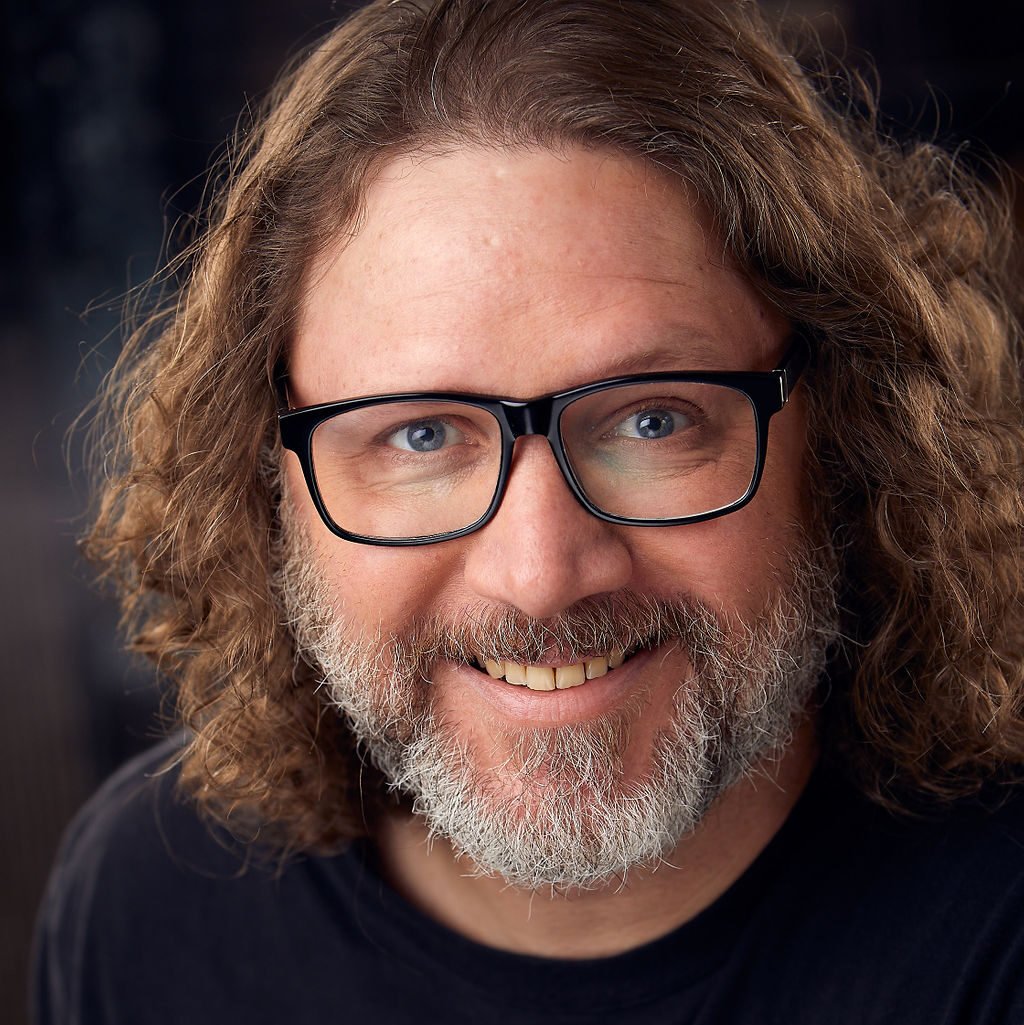 Brian James O'Connell is a working actor, writer, director, filmmaker and teacher in Los Angeles. After selling his feature film debut as a writer/director, KILLER VIEW (the only film shot on disposable video), he followed it up by directing the 35mm Southern indie comedy ANGRY WHITE MAN starring Matt Berry, Scoot McNairy, Steve Agee and Mary Birdsong.
BOC (as his friends call him) is part of the improv powerhouse & comedy collective Dr. God, who delivered their first feature film project BLOODSUCKING BASTARDS in 2015, starring Fran Kranz, Pedro Pascal, Joey Kern, Joel Murray, and Emma Fitzpatrick, which O'Connell directed as well as co-writing the script with Dr. God. The film was the Opening Night Premiere at Slamdance in 2015 and is available now on Amazon Prime after its 15 city theatrical run along with a two year run on Showtime.
Seasons 1 & 2 of Dr. God's new animated series HELL DEN is currently available on SYFY Channel where they serve as the Creator, Executive Producers, Producers, Directors and Writers. (He voices GIANTIC, a frost giant represented only as a large bare foot.)
With multiple projects in development, BOC is currently pitching his pilot THE ANARCHIST COOKBOOK (based on the book of the same name) under Executive Producer Emmet McDermott (60 Second Docs).
Brian travels the world teaching his expertise in The Deconstruction as part of his ALL IMPROV courses and as a founding board member of Camp Improv Utopia. A main stage performer, beloved bar manager, coach & teacher until the very end at iOWest (RIP), O'Connell is also proud to be a Co-Founder of The Pack Theater, LA Weekly's BEST OF LA Pick for "Best Theater Company" two years in a row.
Please give him more stuff to do. It brings him joy.
Producers: Mike Gorgone & Bran Peacock
Post-Production Coordination: Mike Gorgone & Bran Peacock
Editor: Mike Gorgone
HA! Logo: Mike Gorgone
Music: "Ben Sound Actionable" and "Ben Sound Sexy" from bensound.com
Sound effects:
Power Up 1 and TOS Communications Static 1 – from trekcore.org
Computer Heart 2 – from freesound.org
---