Hitchhikers and Appetizers Podcast, Hitchhikers and Appetizers Season 6
HA! S6E18…
Trudith "Trudy" Frutti
Trudith "Trudy" Frutti from the planet Nuisance Minor drops into Booth 42 to dole out unsolicited advice and tell us about her legions Societal Scout spies… They're watching you.
This Episode's Guest Improviser
Amy Kahn as Trudy Frutti.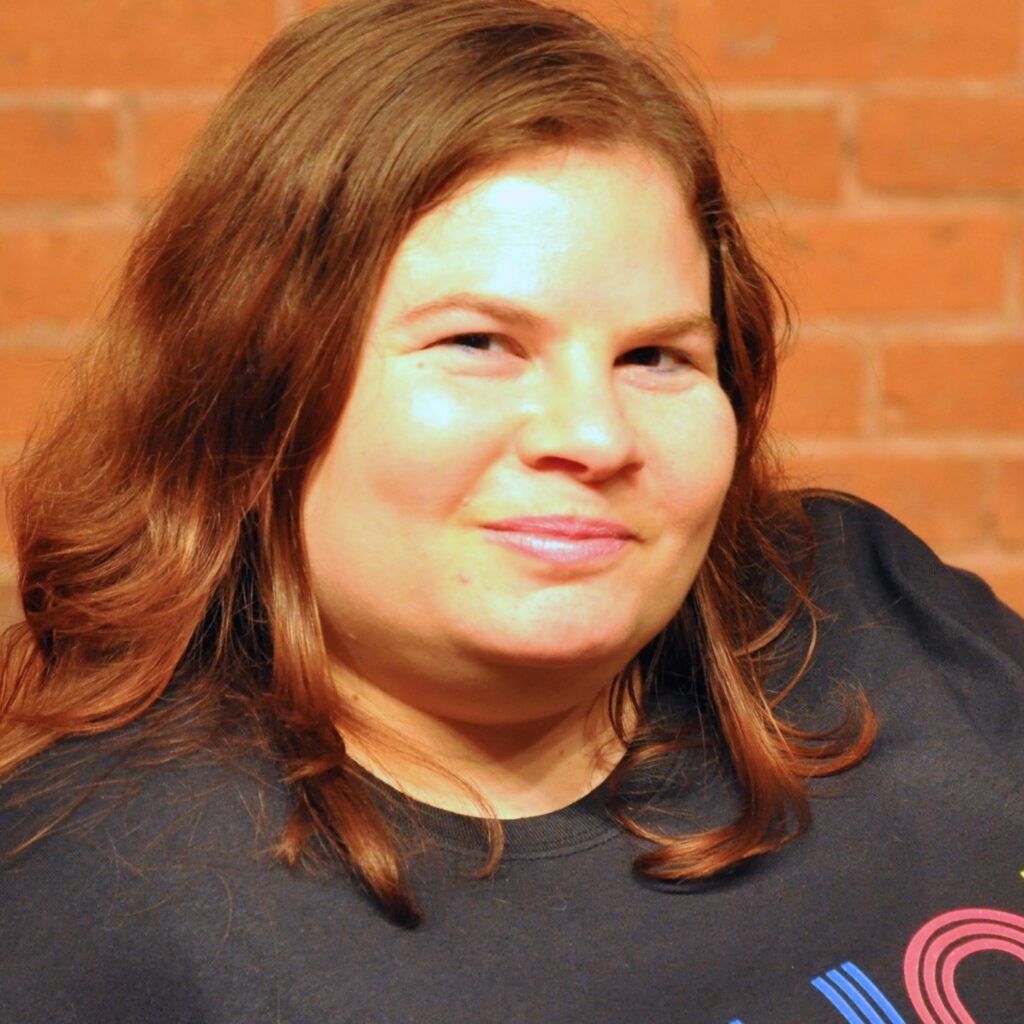 Amy Kahn [she/her]
Amy is a native Rhode Islander and has been performing improv since 2002. She's trained and performed with Groundlings School, Impro Theatre, The Playground, and Freestyle Love Supreme Academy; has competed on comedy web series UJokes and Come Inside; and is currently performing in person with Bring Your Own Improv and Kismet Improv and sometimes online as opportunity arises. Amy comes from a long line of Shetland people and refuses to act her age!
Producers: Mike Gorgone & Bran Peacock
Post-Production Coordination: Mike Gorgone & Bran Peacock
Editor: Mike Gorgone
HA! Logo: Mike Gorgone
Music: "Ben Sound Actionable" and "Ben Sound Sexy" from bensound.com
Sound effects:
Power Up 1 and TOS Communications Static 1 – from trekcore.org
Computer Heart 2 – from freesound.org
---