HA! S6E10…
X-AE A-12 Of Dopple II
X-AE A-12 stops by Booth 42 during his quest to kill so that he can finally return to his homeworld of Dopple II and achieve The Sweet Release.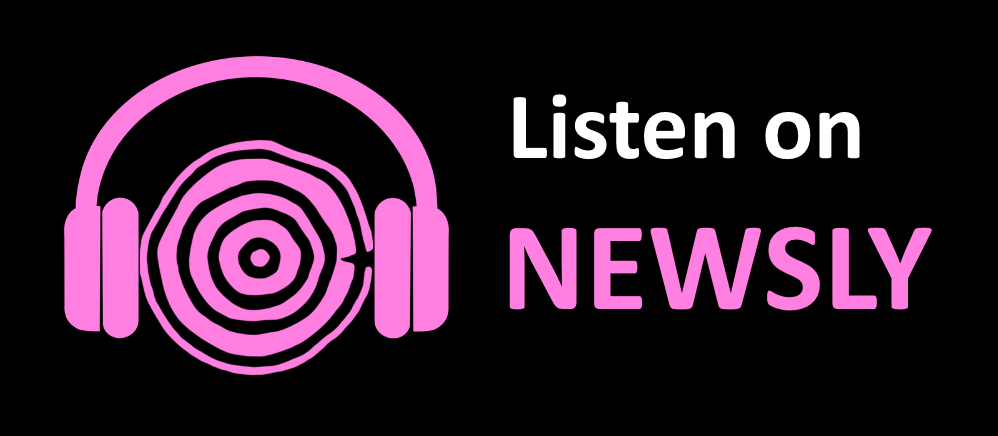 Hitchhikers & Appetizers is now a part of Newsly. Get the Newsly app here and use the promo code: ZERS to get your first month FREE.

https://newsly.me
This Episode's Guest Improvisers
Dave Maher as X-AE A-12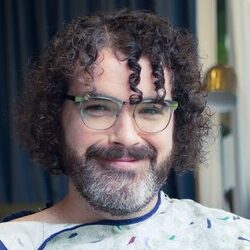 Dave Maher is a decade-plus veteran of Chicago's comedy and theater scenes. His candid and mischievous one-man shows blend standup, improvisation, theater, storytelling, and performance art. He has performed at the Edinburgh Fringe and Steppenwolf Theatre as well as in theaters, bars, and DIY venues around the world.
Dave's shows include Dave Maher Coma Show—a narrative standup show about waking up from a monthlong coma to read the eulogies friends wrote about him on Facebook—and Feed Wolf Ice Cream, a comedy show set in the afterlife.
He told the story of his coma on "This American Life" and wrote about the experience in a series of articles called "The Month I Died."
Gapers Block called Dave a "smartly unhinged, wildly funny comedian with a big heart and warm smile," and Newcity named him one of its "Fifty People Who Really Perform for Chicago." He also snagged features in The Guardian, Chicago Tribune, and Chicago Reader, who wrote, "I'd watch Maher do just about anything."
Before creating these one-man shows, he was in comedy groups that created the argument-based game show Bracketology: The Tournament of Everything and the original musical What's a Hamilton?: "Hamilton" Recreated By People Who've Never Seen Nor Heard "Hamilton."
Dave teaches storytelling and creative practice at the Annoyance Theatre, and he works as a voiceover and on-camera actor.
Producers: Mike Gorgone & Bran Peacock
Post-Production Coordination: Mike Gorgone & Bran Peacock
Editor: Mike Gorgone
HA! Logo: Mike Gorgone
Music: "Ben Sound Actionable" and "Ben Sound Sexy" from bensound.com
Sound effects:
Power Up 1 and TOS Communications Static 1 – from trekcore.org
Computer Heart 2 – from freesound.org
Restaurant background and Jazz background – unknown
---