Hitchhikers and Appetizers Podcast, Hitchhikers and Appetizers Season 5
HA! S5E17…
Rosa 1st InSpace Is Number One!
Rosa 1stInSpace is from the planet File X where they are first in everything always and forever.
This Episode's Guest Improviser
Aleksandra Bril as Rosa 1stInSpace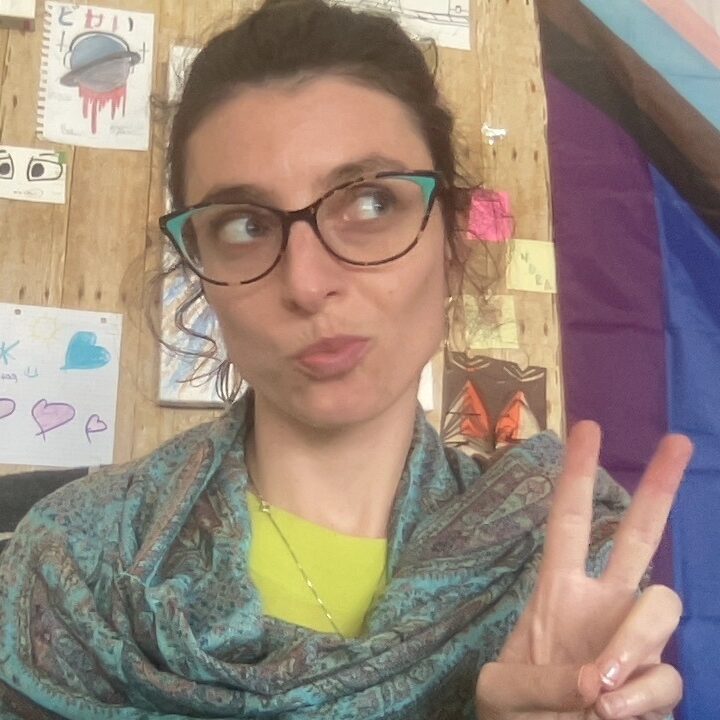 Aleksandra Bril is a KindEducator. Really, that's her IG handle! When she's not obsessively drilling multiplication tables into youth, she's yelling at them to get off the slide. And when she's filled her quota with those two endeavors, she spends her time writing (did she write this? NO ONE WILL EVER KNOW!), being nicer to her parents' cat than they are, and subjectively critiquing the political state of the world. Oh, did I mention that she's an improviser?
Producers: Mike Gorgone & Bran Peacock
Post-Production Coordination: Mike Gorgone & Bran Peacock
Editor: Mike Gorgone
HA! Logo: Mike Gorgone
Music: "Ben Sound Actionable" and "Ben Sound Sexy" from bensound.com
Sound effects:
Power Up 1 and TOS Communications Static 1 – from trekcore.org
Computer Heart 2 – from freesound.org
Restaurant background and Jazz background – unknown
---