Hitchhikers and Appetizers Podcast, Hitchhikers and Appetizers Season 2
HA! S2E8…
Getting Neighborly With Suhlayuh Merikantha
Suhlayuh Merikantha is an astral projectionist from the planet Plarb who brings tales of life in the cul de sac of the universe.
This Episode's Guest Improviser
Rebecca Sohn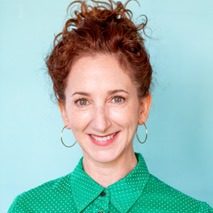 Rebecca Sohn is an actress, improviser, writer and director living in Los Angeles. She honed her skills on the Chicago stages of The Annoyance, Second City, Remy Bumppo, No Stakes, Steppenwolf and many others. TV credits include AP Bio, Teachers and Shrink.
Credits
Mike Gorgone as Trellis Gardeen
Bran Peacock as Horatio Zinn
Producers: Mike Gorgone & Bran Peacock
Post-Production Coordination: Mike Gorgone & Bran Peacock
Editor: Mike Gorgone
HA! Logo: Mike Gorgone
Music: "Ben Sound Actionable" and "Ben Sound Sexy" from bensound.com
Sound effects:
Power Up 1 and TOS Communications Static 1 – from trekcore.org
Computer Heart 2 – from freesound.org
Restaurant background and Jazz background – unknown, but if you know, please tell us so we can credit them!
---