Featured, Improvcast with Jay and Landon
Improvcast: Stacey Hallal!
We talked with our friend Stacey Hallal, founder and Artistic Director of Curious Comedy in Portland! She just moved to the woods, she LOVES puns, and she tells us about her Close encounter.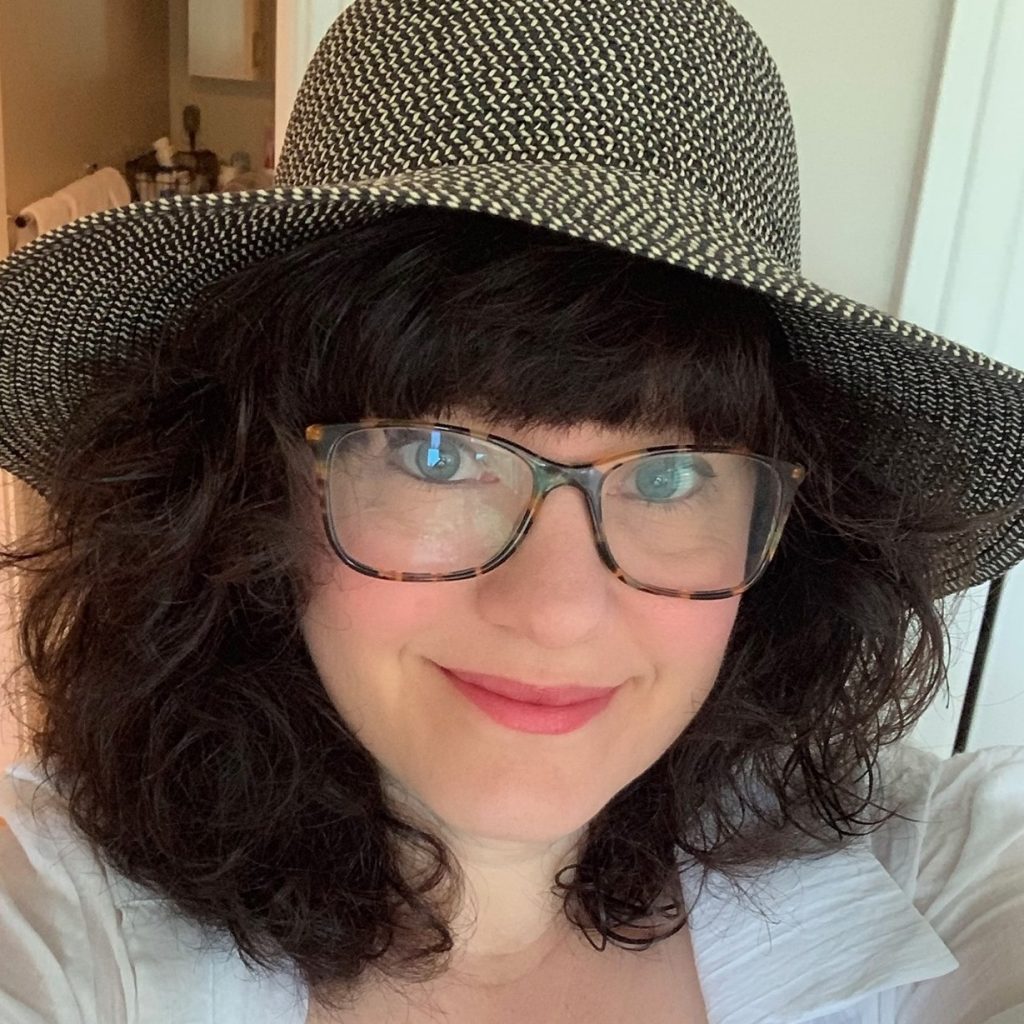 Stacey founded the Curious Comedy Theater in Portland, Oregon in 2008 where she serves as Artistic Director as well as a regular performer, writer, director and teacher. As Artistic Director, Stacey oversees the scheduling, production and creative direction of over a hundred shows per year and has the honoring of curating the annual All Jane No Dick Comedy Festival. For more on Curious check out: www.curiouscomedy.org and www.alljanenodick.com.
Stacey performs stand up comedy regularly at Curious Comedy as well as Helium Comedy Club where she has hosted for such legends as Bob Saget and Dana Gould and featured for Norm MacDonald. Stacey was a semi-finalist in the Portland Funniest Person Contest as well as the Laughing Skull Comedy Contest and was one of ten performers in Portland's Ten Comics to Watch Showcase for Comedy Central. She tours all over North America, including stand up guest spots at clubs like The Improv in Atlanta and producing her one and two person comedy sketch shows on the Canadian Fringe Festival circuit.
Stacey, with partner Sam Niemann, co-created the cartoon Ruby Rocket, Private Eye which was developed into a web series by Aniboom.com in 2008.
Stacey has been devoted to comedy in Portland and Chicago for over fifteen years and has appeared and taught at more than 40 comedy festivals across the United States and Canada. While in Chicago, Stacey completed the iO, Annoyance, and Second City training centers. She went on to complete the prestigious Directing Program at Second City where she also taught improv and comedy writing as a member of the Second City Training Center Faculty. Stacey Assistant Directed the smash hit Second City Main Stage production, Between Barack and A Hard Place. To pay for all of her other activities, Stacey also uses improv to help huge corporations better understand and communicate their brand stories with Character, LLC, a Portland-based company she helped start up in 2001.
Find Improvcast with Jay and Landon on Facebook: https://www.facebook.com/improvcastwithjayandlandon/
Find Improvcast with Jay and Landon on Instagram: /https://www.instagram.com/improvcastwithjayandlandon/
---