Improvcast with Jay and Landon
Improvcast: Rick Baker!
This is from our Facebook Live broadcast with Rich Baker! We talk about how performance has changed during this time at home and Rich's book!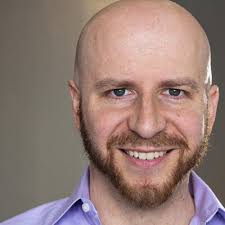 A writer for Epic Rap Battles of History and author of the book Improv Made Easier, Rich Baker began improvising in 1999 and since then has performed all over the country with organizations like The Second City, ComedySportz Chicago, Mission Improvable and his award-winning troupe Rollin' In Riches (festival headliners). Rich directed the award-winning web series Third Shift for Stronger Entertainment (www.strongerentertainment.com). When he's not performing or directing he is a private coach for hire who works with actors, writers, stand ups, improvisers and more as a creativity coach and/or productivity coach.
Find out more at http://www.rollininriches.com or https://www.richcreativecoaching.com
Find Improvcast with Jay and Landon on Facebook: https://www.facebook.com/improvcastwithjayandlandon/
Find Improvcast with Jay and Landon on Instagram: /https://www.instagram.com/improvcastwithjayandlandon/
---