Improvcast with Jay and Landon
Improvcast: Will Hines and Billy Merritt
This week Jay and Landon are joined by the super sweet and very funny Billy Merritt and Will Hines. They wrote a book together (!), which can be found here https://www.amazon.com/dp/1099142245/ref=cm_sw_em_r_mt_dp_U_GDcADb9DSE8DM
We talk about pirates, robots and ninjas in improv and in life. Sort of. Join us.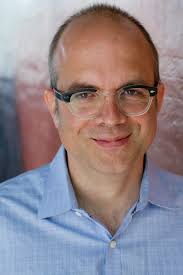 After spending his 20s as a computer programmer, Will Hines caught the improv bug when he began studying and performing at the Upright Citizens Brigade Theatre in 1999 in New York City. He's gone on to become one of the most respected and experienced improv instructors in the entire world. He's a senior faculty member at the UCBT where he's taught, studied with, and performed on stage with some of the best comedic actors in America. He's written three books on improv, including How to Be the Greatest Improviser on Earth — one of the best-selling acting textbooks on Amazon. He's worked for such clients as Google, Grey Advertising, the NFL. He's also taught at theaters all over the world, including: London, Berlin, Beijing, Paris, Montreal and even Iceland. In addition, he's a working actor in Hollywood, having appeared on several top comedies of the last decade including Brooklyn 99, Broad City, Crazy Ex-Girlfriend and Inside Amy Schumer. If you're curious to see his work, you can watch his acting reel, or see his credits on IMDB.
Billy Merritt has been a performer, teacher, and director with the UCB Theatre since it first opened in New York. He's a founding member of improv groups The Swarm, and The Stepfathers in New York, and The Smokes in Los Angeles. Billy teaches all levels of improv at UCB as well as developing several improvised long forms such as The Documentary and The Improvised One Act Play. Billy appeared on the Upright Citizens Brigade TV show, MTV's Boiling Points, Best Week Ever, and Reno 911. Billy also voices Fryman on the Cartoon Network show Steven Universe. He currently can be seen on Rob Riggle's Ski Master Academy as the legendary Dirk Hamsteak, and as Dad on The Divorced Dad Cooking Show. Thing are going well. Also Billy and Will Hines wrote a book on Improvisation called Pirate Robot Ninja: An Improv Fable.
Find Improvcast with Jay and Landon on Facebook: https://www.facebook.com/improvcastwithjayandlandon/
Find Improvcast with Jay and Landon on Instagram: https://www.instagram.com/improvcastwithjayandlandon/
---