Improvcast with Jay and Landon
Improvcast: Jaime Moyer!
This week we're talking to Jaime Moyer! Yay! Jaime is one of our favorite improvisers and she's here to talk comedy, Hamtramck, and longshoremen.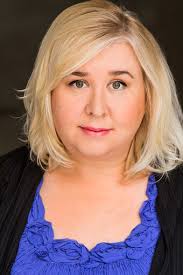 Jaime Moyer is an American actress who is known for appearances on Modern Family, AP Bio, Disney's KC Undercover, 2 Broke Girls, Parks & Recreation, Future Man, as well as voicing two characters on Bob's Burgers. Jaime has also appeared in several short and feature length films. She is a writer on the Nickelodeon animation Lego City Adventures. Along with pursuing appearances in film and television she improvises onstage weekly in Hollywood and Santa Monica. An alum of The Second City mainstage in Detroit, Jaime has also performed and taught improvisation all over the world.
Find Improvcast with Jay and Landon on Facebook: https://www.facebook.com/improvcastwithjayandlandon/
Find Improvcast with Jay and Landon on Instagram: https://www.instagram.com/improvcastwithjayandlandon/
---