Improvcast with Jay and Landon
ImprovCast: Heart iO West
This week we're honored to have, from the amazing Opening Night, Shulie Cowen! And with a worldwide exclusive from Spectacles Improv Engine, Josh Nicols! We talk about musical improv, what's going down in the O.C. and the very recent news that iO West is closing.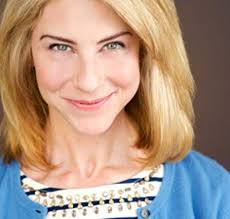 Shulie Cowen has taught improv to kids, senior citizens, and everyone in between. She is a graduate of Northwestern University, a former member of The Second City National Touring Company, and a member of the original cast of the long running musical Schoolhouse Rock Live!. Shulie studied improv in Chicago at The Second City Training Center, The Annoyance Theatre and at Improv Olympic with Del Close. Shulie currently directs and performs in Opening Night: The Improvised Musical! every Friday at IO West in Los Angeles. Movie and television credits include Curb Your Enthusiasm, Factory, You Don't Mess With The Zohan, How I Met Your Mother, and Reno 911!.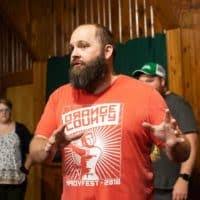 Josh Nicols is artistic director and co-owner of RISE Comedy.  An LA Native, Josh has been a professional improv teacher, producer and performer for over 20 years. He has studied under instructors from iO West & Chicago, The Annoyance Theater, Groundlings, UCB, Second City & The Pack Theater. Josh is the creator of Spectacles Improv Engine's unique focus based curriculum. He has performed and taught around the country and abroad. He is the Artistic Director/ Co-owner of RISE Comedy in Denver as well as the head counselor for Camp ImprovUtopia. Josh was the improv teacher at Mater Dei High School, He also served as the Training Center Director at the Westside Comedy Theater, prior to that he was the Artistic Director/ Co-Owner of Spectacles Improv Engine in Fullerton Ca. He created and directed 7 years of The Orange County Improv Festival and founder and former director of the The Improv Cup.
Find Improvcast with Jay and Landon on Facebook: https://www.facebook.com/improvcastwithjayandlandon/
Find Improvcast with Jay and Landon on Instagram: https://www.instagram.com/improvcastwithjayandlandon/
---