Improvcast with Jay and Landon
ImprovCast: Three Hour Jams
Ryan Timmreck and Zak Roland are our guests today! We talk about improvising in different cities and taking a break every once in a while. 
Ryan Timmreck took his first improv class on a lark at the newly opened Mi's Westside Comedy Theater in 2009. Since then he has performed on house teams COBRANAUTS and SMOOTH PLUTO produced puppet improv darling NEVER BEEN FIST coached 2015 house team tournament champions AIR FORCE FUN and served on the theater's advisory board. His filmmaking team swept Westside's inaugural 48-hour film festival with their entry IT ALSO FOLLOWS and he currently performs in the IMPROV DIARY SHOW and THUNDERBULGE. Ryan grew up in Alaska, holds a bachelor degree in physics, and credits improv with opening his heart and keeping him creepily preserved for ever and ever. He is a producer/editor, filmmaker, and occasional actor & model. He has laughed in a Chevy commercial and been immortalized in oil as the enigmatic subject of artist Rikki Niehaus' celebrated series "Swedish Landscapes."
Zak is an improviser, actor, and digital content & podcast producer based in LA. He began his improv journey in Kansas City. In 2014, he moved to NYC where he studied and worked at the Upright Citizens Brigade Theatre. He also worked as an actor on numerous television shows including "Law & Order: SVU" and "Blue Bloods". He was also featured in the Steven Spielberg film "Bridge of Spies".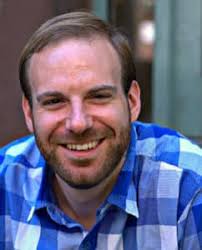 Zak has studied improv at the M.I.'s Westside Comedy Theatre and The Upright Citizens Brigade Theatre (LA & NYC). Some of his mentors include Susan Messing, Nick Armstrong, Anthony Atamanuik, Ian Roberts, Billy Merritt, Joe Bill, Craig Cackowski, Annie O'Connor, Amanda Blake Davis, Dave Razowsky & Chris Alvarado.
He is currently on the WCT improv house team Forever Team. They perform monthly every 2nd & 4th Monday. He is also a co-host of The Westside Royale Improv Cage Match show every third Wednesday of the month.
Find Improvcast with Jay and Landon on Facebook: https://www.facebook.com/improvcastwithjayandlandon/
Find Improvcast with Jay and Landon on Instagram: https://www.instagram.com/improvcastwithjayandlandon/
---