Improvcast with Jay and Landon
ImprovCast: Alexa! Robot Cars!
Joey Greer and Becky Monk are our guests this week to chat about improv, Florida, and old timey radio.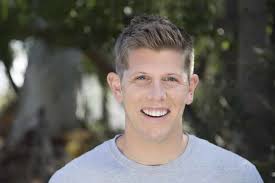 Joey Greer, who just released his debut sketch comedy album Good Night, has been performing improv, sketch and standup in LA since 2010. He performs his solo comedy show In Conversation With Music (Dynasty Typewriter). Improv with Sister (UCB), Bear Supply (Westside Comedy Theater) and Pretty, Pretty Pony (Westside Comedy Theater). He is currently a featured comic on iHeartRadio's weekly podcast Alchemy This. Joey Greer is a graduate of Loyola Marymount University with a degree in Theology.
Find Improvcast with Jay and Landon on Facebook: https://www.facebook.com/improvcastwithjayandlandon/
Find Improvcast with Jay and Landon on Instagram: https://www.instagram.com/improvcastwithjayandlandon/
---