Improvcast with Jay and Landon
ImprovCast: Police Academy
This week Jay and Landon welcome Nicole Schubert and Emily Champlin! Nicole tells us how improvisation has made an impact on her writing and Emily reminds us of the best movie franchise of all time.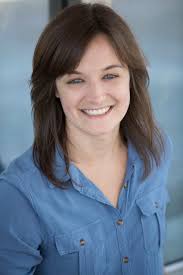 Emily is a writer, actor, and improvisor originally from Chicago where she began her comedy journey at the age of 15. She spent several years studying in The Second City's Teen Improv program and was a member of The Second City's Teen Improv Ensemble before going on to earn her BA in Theatre from Truman State University. After graduating, Emily spent several years in the corporate world before making her way out to California where shortly thereafter, she made a career detour as a recruit with the Orange County Sheriff's Department. She eventually realized her true calling was in comedy and not in law enforcement and went on to graduate from The Second City Hollywood's Conservatory program and The Pack Theater's Sketch program.
Emily once went an entire year without drinking Diet Coke before falling off the wagon and owns over 40 Bing Crosby movies on DVD. She also swears she's not an undercover cop.
Find Improvcast with Jay and Landon on Facebook: https://www.facebook.com/improvcastwithjayandlandon/
Find Improvcast with Jay and Landon on Instagram: https://www.instagram.com/improvcastwithjayandlandon/
---