Improvcast with Jay and Landon
ImprovCast: All Singing All Dancing
This week we're talking to Robot Teammate's Kat Primeau about singing and making cool stuff with your friends. We also have Alex Owens-Sarno talking about performing and being an introvert.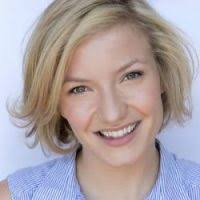 Kat began improvising at Ohio University, where she earned her BFA in performance and devised experimental theatre for Fringe audiences in London and Prague, before moving to Los Angeles. At her first job in the city, she met Aretha Sills, of the Viola Spolin/Stills Theatre Games family, who introduced to her to Ed Greenberg, a former protege of Del Close in The Committee/UC Berkley scene. Greenberg became her mentor, laying a foundation for her improv as well as sharing the philosophy that laughter can lead to profound change in individuals and communities. She joined for Laughter For A Change, Greenberg's 501(c)(3) non-profit improv outreach organization which brings improv classes to communities in need of a good laugh, in 2009. She has since acted as a Comedy Mentor to high school students in the RFK-LA New Media Literacies program, seniors in the engAGE vibrant aging program, as a player in the L4C Online Curriculum, and currently, as performer at Children's Hospital LA "A Dose of Funny" show.
Kat has merged her love for slow, thoughtful improv with contemporary comedy training at Upright Citizens Brigade LA, The Groundlings, The Clown School, Musical Improv at The Clubhouse LA, and on-going workshops with Dave Theune, Tara Copeland, Jet Eveleth, Lesly Kahn, Lauren Pritchard and fellow L4C Comedy Mentors. She performs weekly with the musical improv troupe Robot Teammate & The Accidental Party, which set the world record for longest cage match run for 86 weeks at iO West in 2014, and has since performed at Stan Lee's Comikaze, scripted two award-winning full-length musicals at the Hollywood Fringe, and launched live-streaming improv shows on Geek & Sundry's Twitch.TV channel and Periscope. Robot Teammate was named "Best of the Fest" at the 2016 San Diego Improv Festival and has taught musical improv workshops and intensives in San Diego, Los Angeles, and San Francisco.
An accomplished songwriter, Kat's music has been featured on Dr. Demento's radio show, in films, and TV commercial campaigns. Her pysch-pop band Sumeau is releasing their sophomore album on smallHOLIDAY Records in 2016. She loves nothing more than making up songs on the spot, and believes that with a little coaching, everyone has a voice worth sharing.
For more info: http://www.katprimeau.com
Alex Owens-Sarno was born on November 9, 1988 in San Diego, California, USA as Alexandrea Kathryn Owens. She is an actress and producer, known for Titanic (1997), Carma and Con Actors (2020).
Find Improvcast with Jay and Landon on Facebook: https://www.facebook.com/improvcastwithjayandlandon/
Find Improvcast with Jay and Landon on Instagram: https://www.instagram.com/improvcastwithjayandlandon/
---