Improvcast with Jay and Landon
ImprovCast: Runes Up!
ImprovCast gets spiritual this week as Jay and Landon host Olivia Katz and Niyant Krishnamurthi.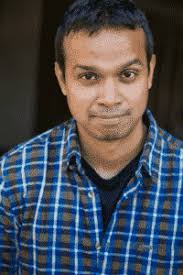 Niyant Krishnamurthi is a jack of a few trades and performs every other week with Dallas Liars Club at Westside Comedy Theater. He is mostly an improvisor, who if asked will tell you that he intends to start writing regularly. Niyant was formerly on Mean Little Lawyer, and Smooth Pluto.
Find Improvcast with Jay and Landon on Facebook: https://www.facebook.com/improvcastwithjayandlandon/
Find Improvcast with Jay and Landon on Instagram: https://www.instagram.com/improvcastwithjayandlandon/
---