Improvcast with Jay and Landon
ImprovCast with Jay and Landon
This week we're joined by Amelia Clover and Leah Kilpatrick to talk about teams, community and sock puppets who have really great careers.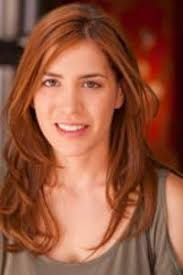 Amelia (Ami) Clover is an improviser and voice over actress. She began her improv career at M.I.'s Westside Comedy Theater at the theater's inception in 2009. Graduating from their program, she continued her training at UCB, iO West, and with Miles Stroth. She's performed internationally at numerous improv festivals including Improvaganza in Hawaii and Mount Olymprov in Greece. Currently, Ami not only teaches both improv and voice over at M.I.'s Westside Comedy theater, but also performs on the house team, Gravity and coaches the alley team, Kitty Glitter. As a voice over actress, Ami's voice has been featured in commercials for GNC, Target, Nintendo, and GooglePlay and video games such as Contagion II and Heroes of Newerth. For more information, please visit www.ameliaclover.com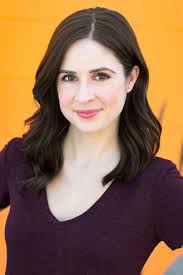 Wide eyed and pale, Leah made her way to Los Angeles by way of Minnesota (the nicest state in the union, you dick). Today, her eyes a little squintier, she pushes forward to pursue her career as an actor and comedian.
Her background being in Line Producing, Leah decided the most logical decision was to stop telling people what to do on set and start praying that she books that big Vagisil commercial instead.
A meat and potatoes head on her shoulders, Leah continues to work hard every day. Sometimes that means taking classes at The Groundlings and Westside Comedy Theatre, going on auditions, collaborating with fellow filmmakers, or writing new standup material. Most times it just means returning her mother's phone calls.
With role models like Joan Rivers, George Burns, Leslie Mann, Kristen Wiig, and the ever so handsome Jim Carrey, one could say Leah has some lofty ambitions for a career of her own.
As of recent, Leah can be seen hosting AWE me's SUPER-FAN BUILDS, performing improv on her team AIR FORCE FUN, as well as seen in original content through DUMB OWL PRODUCTIONS.
Find Improvcast with Jay and Landon on Facebook: https://www.facebook.com/improvcastwithjayandlandon/
Find Improvcast with Jay and Landon on Instagram: https://www.instagram.com/improvcastwithjayandlandon/
---