Improvcast with Jay and Landon
Improvcast with Jay and Landon
Jay Sukow and Landon Kirksey are talking about improvisation! This week they welcome veteran UCBer Will Hines and current improv student and singer Nina Storey! It's our first episode so it's a doozy!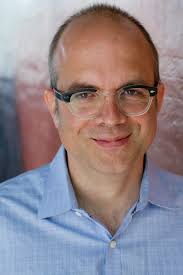 After spending his 20s as a computer programmer, Will Hines caught the improv bug when he began studying and performing at the Upright Citizens Brigade Theatre in 1999 in New York City. He's gone on to become one of the most respected and experienced improv instructors in the entire world. He's a senior faculty member at the UCBT where he's taught, studied with, and performed on stage with some of the best comedic actors in America. He's written three books on improv, including How to Be the Greatest Improviser on Earth — one of the best-selling acting textbooks on Amazon. He's worked for such clients as Google, Grey Advertising, the NFL. He's also taught at theaters all over the world, including: London, Berlin, Beijing, Paris, Montreal and even Iceland. In addition, he's a working actor in Hollywood, having appeared on several top comedies of the last decade including Brooklyn 99, Broad City, Crazy Ex-Girlfriend and Inside Amy Schumer. If you're curious to see his work, you can watch his acting reel, or see his credits on IMDB.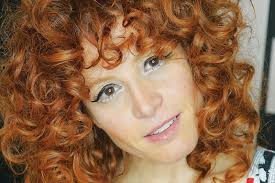 Nina Storey is an American singer-songwriter. had her share of setbacks on the way to attaining her dream of having a career in music. Physically, she overcame the aftereffects of a car accident that left her in pain even when she tried to sing. Emotionally, she taught herself to keep striving, despite the doubt planted by someone in her past who told her that her voice just wasn't up to snuff. Another disappointment came from UCLA when the academic institution declined to admit her to its music program. Through it all, she had the support of two parents who are both artistic and musical.
Her dad, a sound engineer who has worked on titles for a list of big-name artists that includes Frank Sinatra and Barry Manilow, formerly worked as an electrical engineer. Her mom was employed as a producer and writer. The family tree also includes a sax playing grandmother who spent time as a member of a big band, as well as actors and writers. The home of Storey's youth was often filled with a variety of music, everything from Billie Holiday and Etta James to Annie Lennox and the Beatles. With Storey's solo career on the rise, she keeps her parents close. Her mother aids in arranging songs as well as in songwriting. Storey's father, too, contributes his expertise. Her first album, Guilt and Honey, hit store shelves in 1993.
She supported the release by touring her home state of Colorado before hitting other regions of the U.S. By the end of the following year, Storey had made two trips across Europe. The live Bootleg followed on Storey's own Red Lady Records in 1995. Gigs as an opening act took place for acts that included John Lee Hooker, Etta James, Joan Osborne, Keb Mo', Los Lobos, the Allman Brothers, and Earth, Wind & Fire. An appearance on VH1 followed in 1997 when the singer contributed vocals to the band INXS. Shades, another solo effort, followed. She has collaborated with lots of notable artists in the music scene including DJ P Tee Money. She supported the release with numerous festival appearances. She has performed on the stages of the New Orleans Jazz Festival, the Montreal International Jazz Festival, and the Santa Cruz Blues Festival, as well as Woodstock '99 and Lilith Fair.
The singer went on to establish Nina Storey Music, and the production company issued her eponymous album in 2001. Her live performances include a Super Bowl fete given by the Denver Broncos, as well as the singing of the National Anthem for that team's games, and for the Chicago Bulls and others.
Find Improvcast with Jay and Landon on Facebook: https://www.facebook.com/improvcastwithjayandlandon/
Find Improvcast with Jay and Landon on Instagram: https://www.instagram.com/improvcastwithjayandlandon/
---